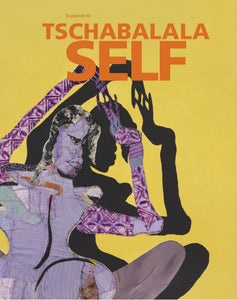 First monograph of the African-American artist, renowned for her representations of black femininity, whose spectacular pop patchworks deconstruct and recompose the everyday feminine/masculine relationship in its domestic dimension: an overview of Tschabalala Self's production, with seven essays and an interview.
Edited by Franck Gautherot, Seungduk Kim, Tschabalala Self.
Texts by Ferren Gipson, Sayida Lovely Self, Gianni Jetzer, Nectar Knuckles, Shanekia McIntosh, Kathy Noble, Sarah Moroz; interview with Tschabalala Self by Seungduk Kim & Franck Gautherot.
published in June 2023
English edition
23,5 x 30 cm (hardcover, cloth binding)
352 pages (ill.)