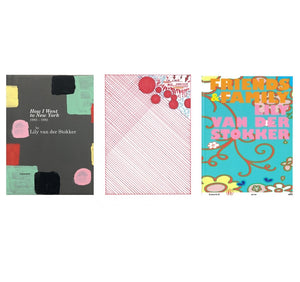 Le Consortium Museum Shop célèbre Lily van der Stokker avec un pack exclusif et limité comprenant : 

Une édition d'artiste limitée et signée : 
"To Love One Another", édition d'artiste limitée à 30 exemplaires produite exclusivement pour le Consortium Museum Shop.

Une monographie : 
Friends and Family, monographie de référence de l'artiste néerlandaise, présentant la quasi totalité des peintures murales qui s'échelonnent sur 20 ans de production et une abondante sélection de dessins.

Une autobiographie : 
How I Went to New York - 1983 - 1992, autobiographie illustrée de Lily Van der Stokker, qui raconte sa vie à New York dans les années 1980, époque à laquelle elle ouvre une galerie dans le East Village.